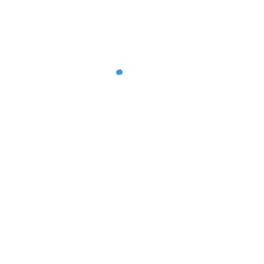 Welcome to
AT&T; Hello Lab
A place where the internet comes together - IRL and on screen - to co-create with Y-O-U. We're making a year of action-packed, friendship-fueled new shows and hosting exclusive experiences... because the more we connect, the better it gets. Together we can create a more connected world through innovation, technology and entertainment. Welcome to #HelloLab. It's great to meet you.
Damon and Jo
You. Will. Want. To. Be. Their. Friend. Follow Damon and Jo as they live out all our dreams of traveling around the world - no workstation in sight. They're daring each other to see the ends of the earth and engaging with fans to have the best. time. ever. With a friendship game so strong, consider them the pioneers of fan-fueled travel.
Follow Damon and Jo
Grace Helbig
Grace Helbig is known as one of the first pioneers of YouTube. While still hosting weekly shows on her must-watch channel "It's Grace," she has written two best-selling books, stars in and produces one of the top 50 podcasts, hosted a TV talk show, acted in 2 feature length films, and shot (and stars in) an upcoming superhero TV show.  Some could call her a social media addict... but she's truly a genius.
Follow Grace Helbig
Submit Artwork for FREAK WEEK
SUBMIT
Brandon Armstrong
Imitate a famous basketball player on Vine? Get invited to hang with them at their home. This is Brandon Armstrong IRL. Watch him lay it up and throw it down. It's all the feels you didn't realize you felt about your favorite basketball stars. #Respect.
Follow Brandon Armstrong
Shonduras
Whaaaa? Is the most common phrase used after seeing the awesomeness that is the Snapchat artwork of Shaun McBride AKA Shonduras. He takes adventure to the next level. From sledding in refrigerators to making homemade lava lamps, he wants YOU to come along for the ride. Join the man, the myth, and the legend as he journeys to be the ultimate internet jokester.
Follow Shonduras
Collins Key
#NOWAYYYY did he really just do that? At age 17, Collins Key was performing on national TV. From entertaining 12,000 screaming fans on tour, to hosting award shows, he is definitely living up to his self-proclaimed title of "Magic's First Pop Star." Mind = blown.
Follow Collins Key
Us the Duo
From the mobile screen to the big stage, Us The Duo is the epitome of relationship goals. After a series of wildly impressive #6secondcovers online, they're blowing up like their fans (#UsTheFamily) thought they would. Don't sleep on this husband-and-wife team whose brand-new album drops this year. Trust us, after hearing one song, you'll want to join the fam too.
Follow Us the Duo